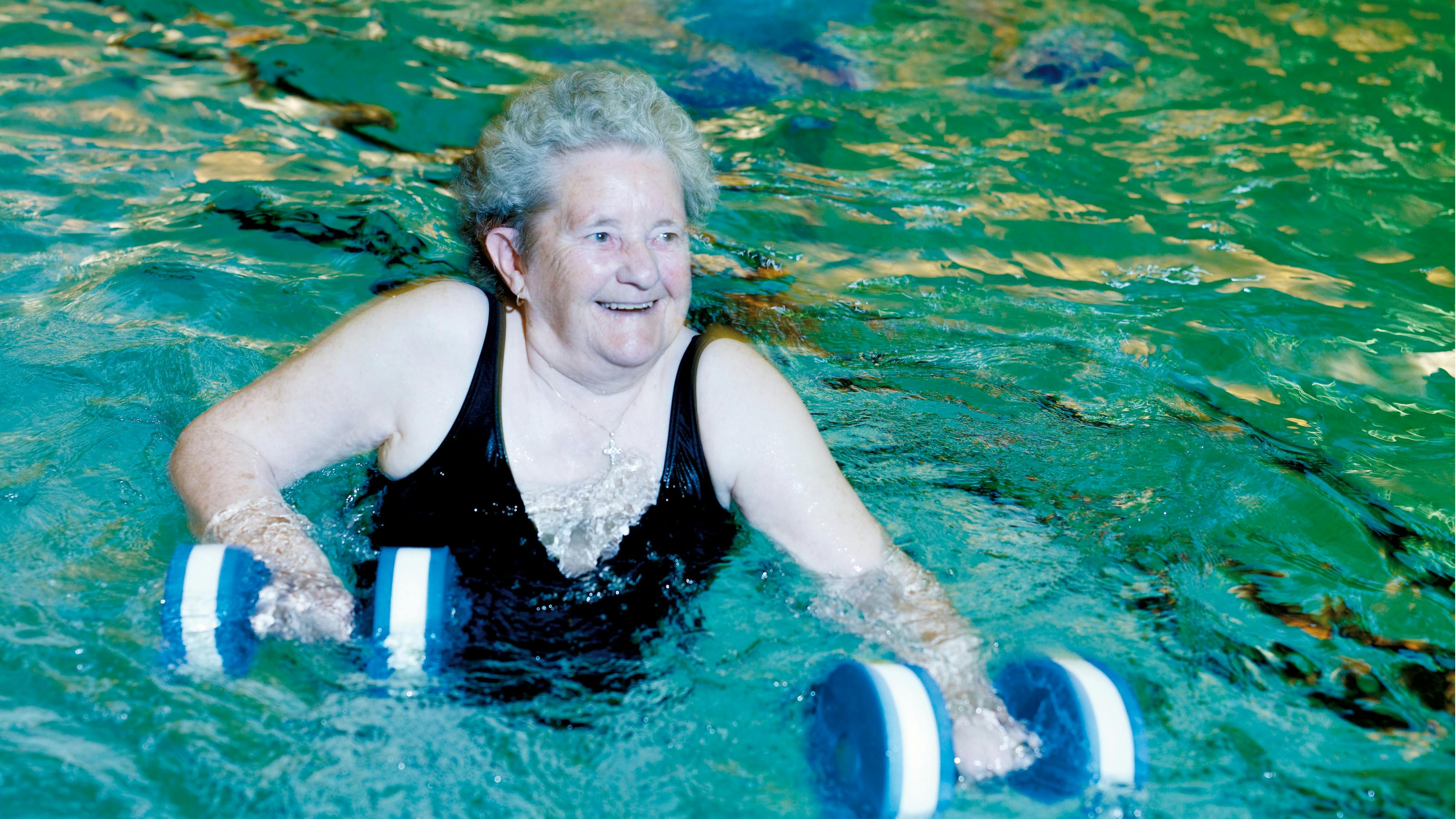 Aqua Aerobics
What is Aqua Aerobics?
What's even better than Aerobics? Aerobics in the water (Aqua Aerobics)! Aqua aerobics is the perfect way to keep the heart and lungs healthy and tone up at the same time. And it's great for stress relief as you literally take the load off in this fun filled water sport. Although you'll be in a group, you're free to work at your own pace, you'll improve as you go along and become more confident with the exercises as you take part!
What are the benefits?
It combines weights, aerobics and stretching in the same session
Reduces fat, builds lean muscle and increases flexibility
You get the same benefits of doing aerobics on land but without the impact on the joints
What will I need?
Comfortable swimsuit or swim shorts that you easily move around in. Swimming aids (like floats) if needed may be provided by the club but best to check in advance.
Upcoming Aqua Aerobics sessions in London
There are currently no 'sport' sessions listed on Get Active London
Search other sessions
Find out more about Aqua Aerobics