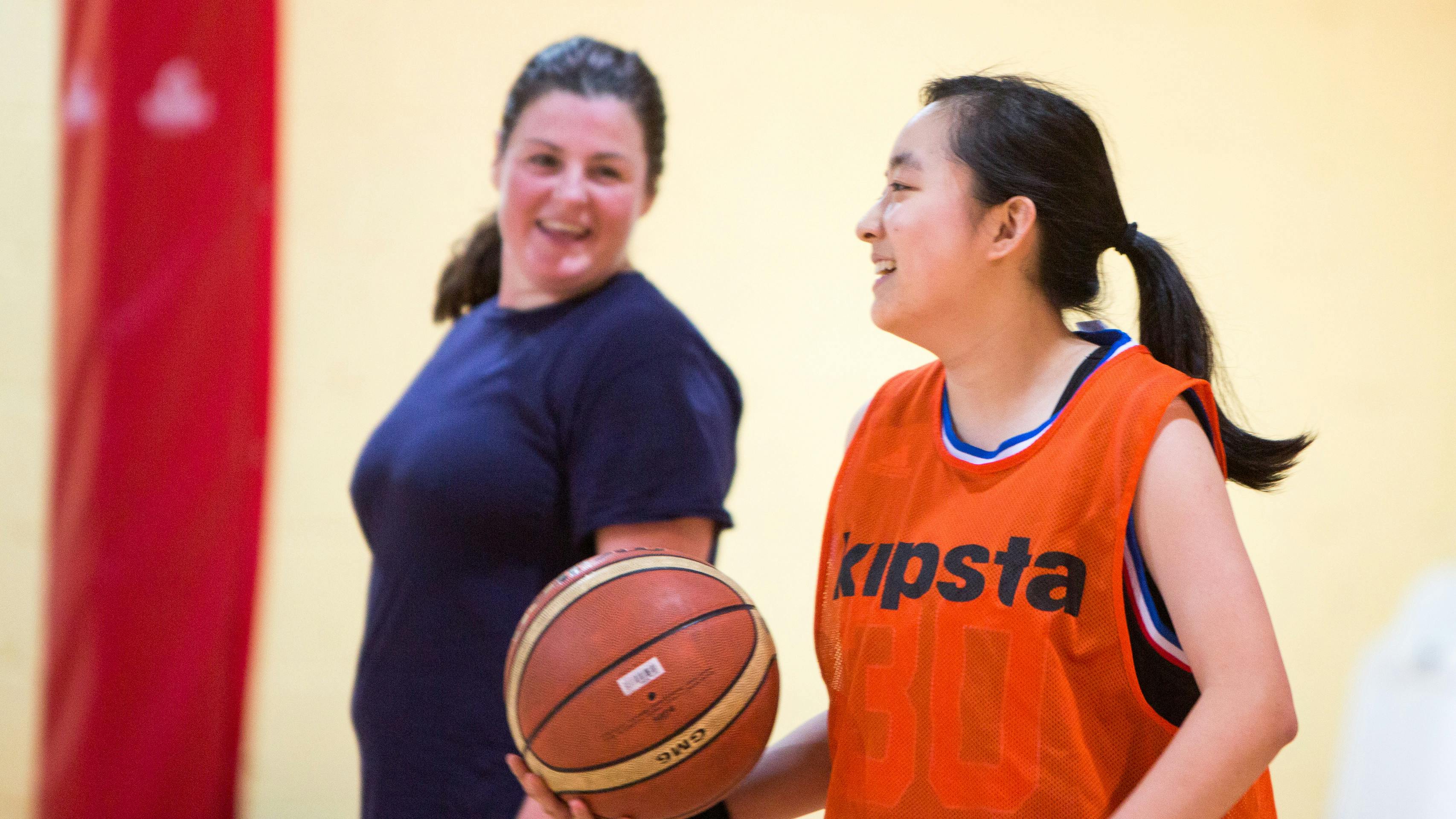 Basketball
What is Basketball?
Handle, pass, shoot, be creative, dribble, block. Basketball has it all. Basketball is a fast moving and exciting game played between two teams of five and is a popular way to stay active. The aim of the game is to shoot the ball through the opponent's hoop. Basketball courts can be found outdoors and indoors, making it perfect all year round. You certainly don't have to be the tallest person in the world to enjoy basketball, just get to a playing court and enjoy. Let your individual flair shine through as you perfect your shooting and finesse your lay up ready to get into the team game, at your own pace.
What are the benefits?
Socialise with others by playing as a team
It improves your fitness and agility
Develop concentration and self-discipline
Boost your confidence by learning new skills
What will I need?
It's likely that you'll leave a basketball session drenched in sweat, a sign of your dedication to getting active, so it's best that you wear something that you're comfortable running around in. Organisers will provide anything else you might need. If joining a club, you may be given a sweat-free spick-and-span sparkly kit to wear. Hooray!
Find out more about Basketball
If basketball excites you more than double chipped chocolate donuts and you would like to find out more, visit
Basketball England
to understand the basics of the game.