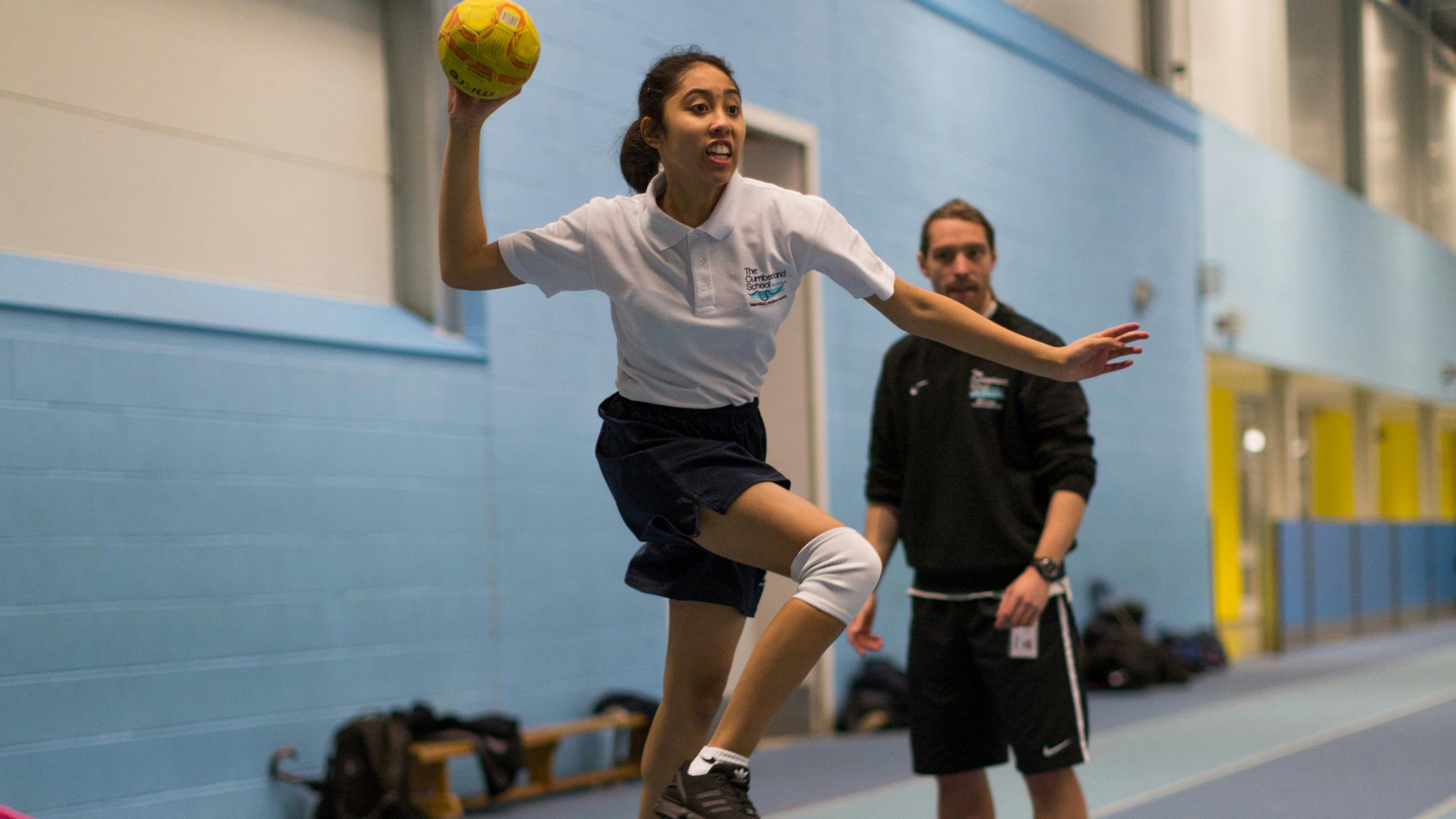 Handball
What is Handball?
As a sport that has links back as far as 600 BC, it's fair to say Handball has history on its side. Today, it's mainly an indoor game (there are outdoor options though) played in teams of seven.The aim is to move the ball through the hands to try and score in the opponent's goal. It's a contact sport, but there are alternatives, and it's just as enjoyable if you're looking to play for fun, or if you want to take it seriously.
It'll give you a good workout, and it's great for working on different muscles and areas of fitness. Add in the teamwork elements, and you've got a great all-round sport.
What are the benefits?
It's a good way to have fun while exercising
You'll be able to work on your teamwork skills, and even show a little solo flair if that's your thing
It burns calories – lots of them
If you want to take it further, it's got great support for developing players
What will I need?
Sports kit is important as you'll be running around a lot - make sure you've got some clothes you're comfortable working out in. If you join up with a club, they may give you a team kit to wear.
Upcoming Handball sessions in London
There are currently no 'sport' sessions listed on Get Active London
Search other sessions
Find out more about Handball