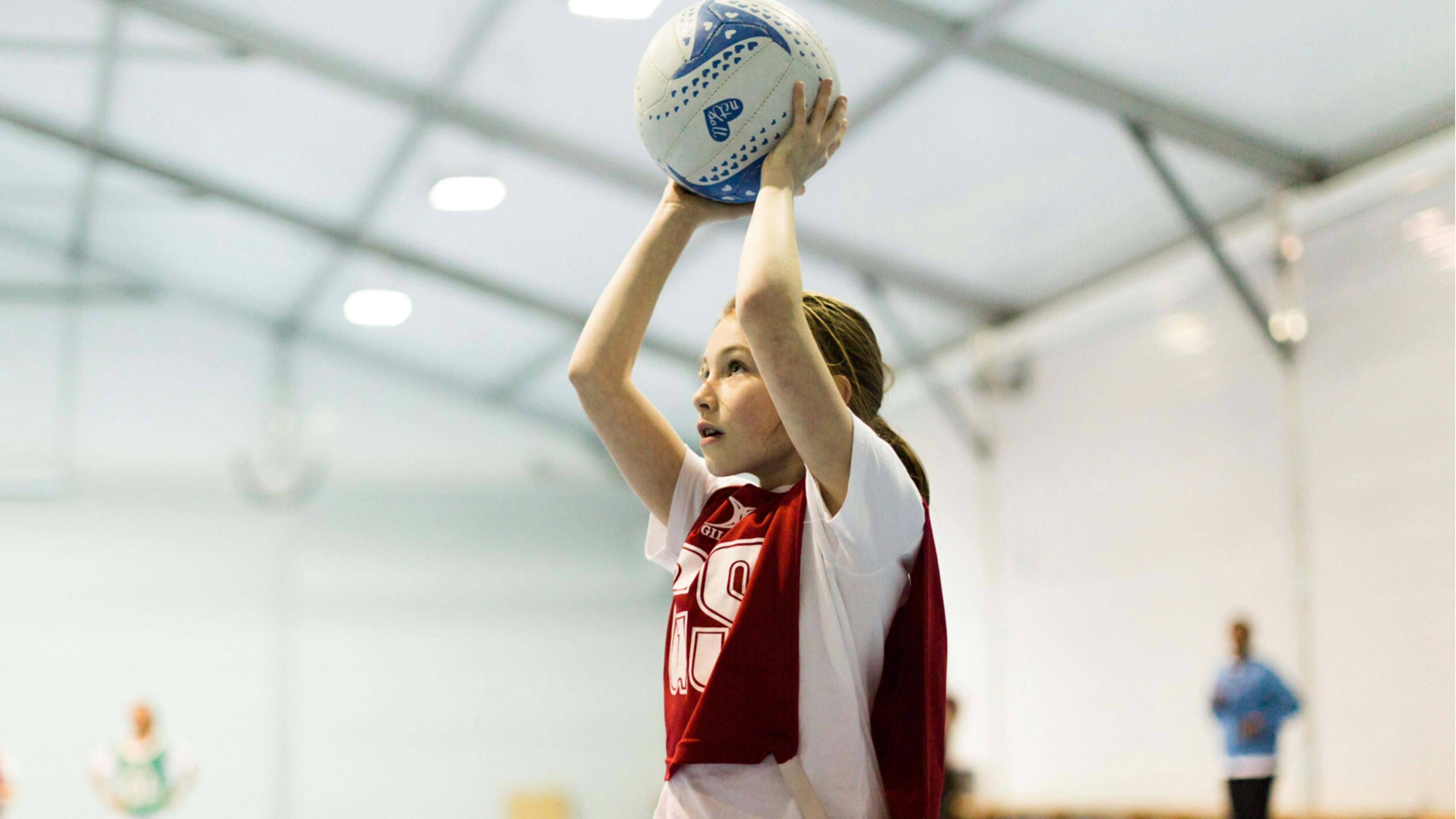 Netball
What is Netball?
Netball is a team sport where up to 7 players per team pass a ball around a court. Courts can be in or outside, so you can play whatever the weather! The aim is to shoot the ball in the net to score a point, to get as many points as possible. There are different positions in a team and each one has an important part to play, making it a good social sport and great for teamwork. Whether you're a centre (good if you like running around), defence (stop the other team moving – a lot of fun), shooter (if you like taking the glory), and keeper (if you want to make sure the other team never gets a goal) there's a role for you! You don't have to be tall to play netball, as you'll learn skills improve how you play, and it's not just female sport – plenty of places offer mixed or male sessions, so there's no excuse not to get involved.
What are the benefits?
Combination of fast moving and skill – so a great way to get fit and feel good
Improves balance and coordination
It's a team sport, so it's social and will build your confidence
Involves different things, like passing and running, so will improve your fitness for other sports
What will I need?
You just need to turn up in sportswear that's comfortable and you can easily move around in. Trainers are a must – you might want to check that your trainers feel strong enough around your ankle, as there is some turning in netball. Don't worry about a ball or anything else – organisers will have all of that!
Find out more about Netball
Interested in finding out more about netball? Check out the
England Netball
website, they've got some great info on different types of netball and how to get involved.