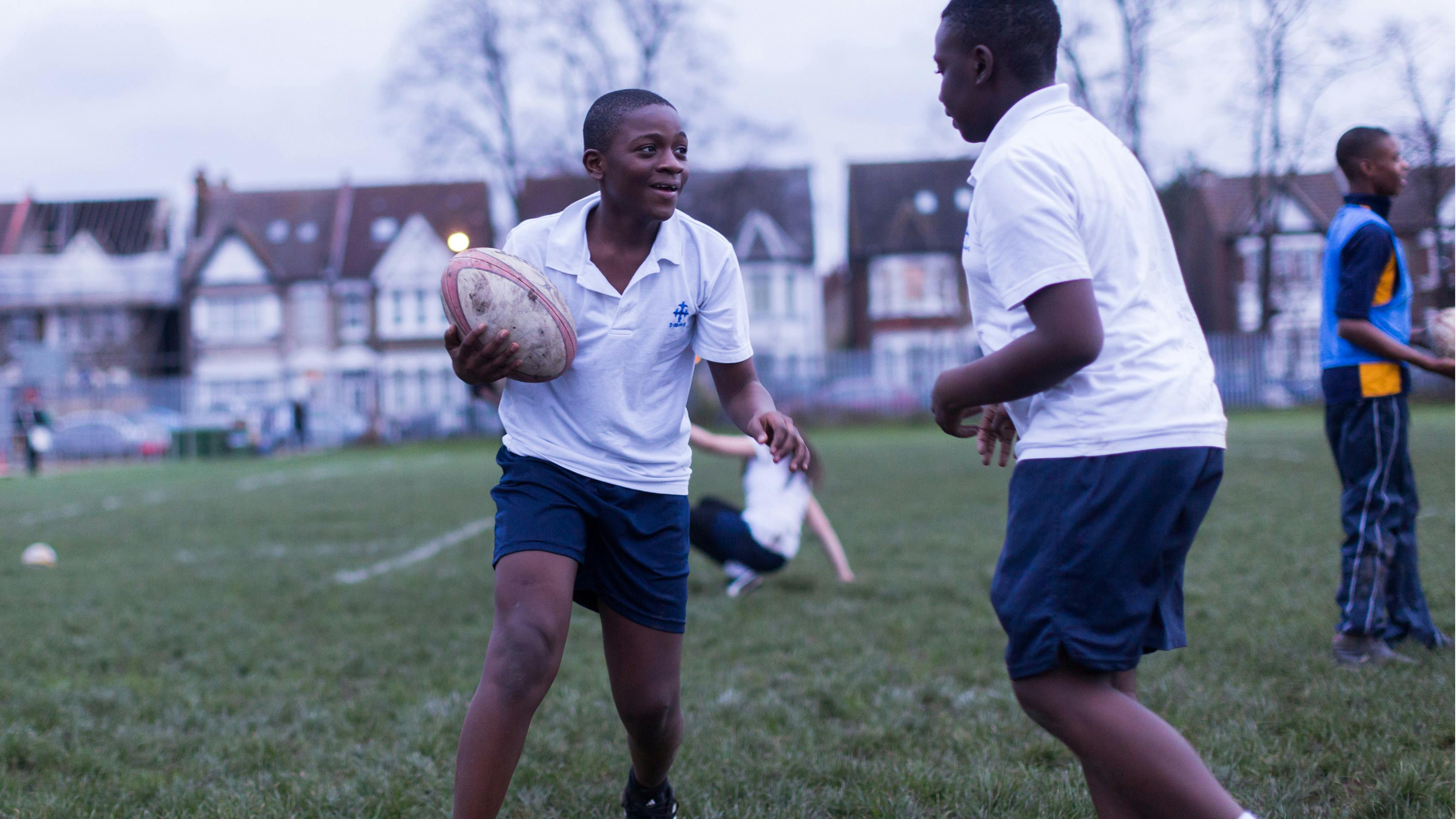 Rugby
What is Rugby?
Rugby. It's not all mud, scrums and big tackles, you know? Whether it's union, league, wheelchair, touch, tag or beach, rugby's a great way to have fun outdoors, make friends and join the millions of people playing around the world. You don't have to be tall and strong to get into rugby. In fact, there's pretty much no size, shape or ability you can be that would stop you getting into rugby. With such a range of options on offer, there's something in rugby for more or less anybody.
What are the benefits?
It's great for working on your all-round fitness, while also testing out your kicking, throwing, catching and reflexes
It's a team sport where every player has a huge role to play, so you'll always be working with your teammates
Rugby's got a famous social community with lots of people taking part because they have so much fun
What will I need?
You'll need to have some clothes you're comfortable running around in. And if your session is outdoors, you should probably prepare for them to get wet too (this is England, after all). We'd definitely recommend you chat to the person responsible for the session before you join up – with rugby, it's really important that you find a version that's going to be suitable for the type of sport you want to do.
Upcoming Rugby sessions in London
There are currently no 'sport' sessions listed on Get Active London
Search other sessions
Find out more about Rugby