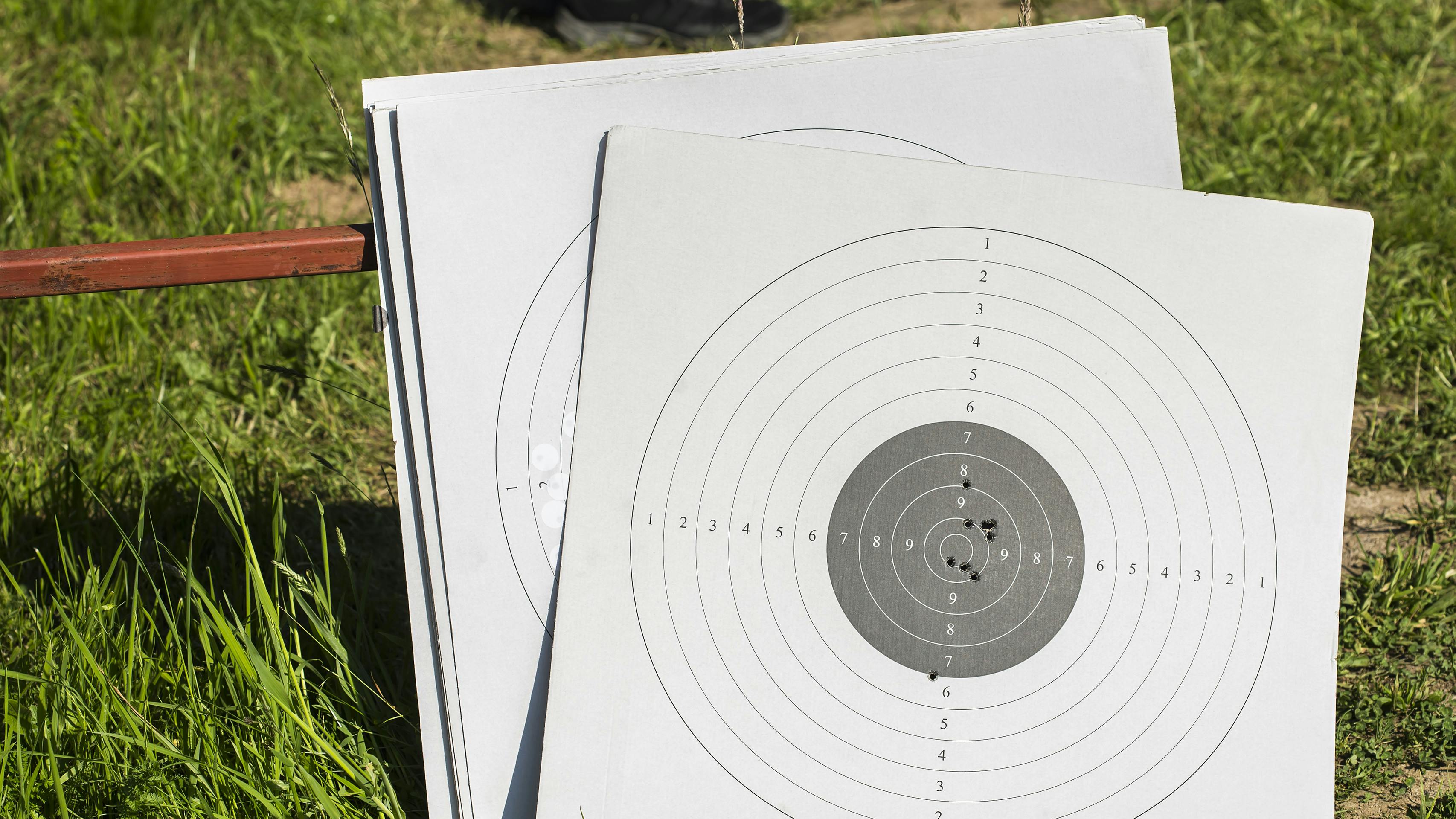 Shooting
What is Shooting?
What sport had a 72-year old Olympic gold medallist in 1920? And a 15-year old European Games gold medallist in 2015? Did you guess it was shooting? Who said sport needs to be running, jumping and throwing? Well shooting improves other skills you might be interested in developing. Whether you're interested in shotgun, pistol, or rifle, shooting is a great sport for training your concentration, discipline and hand-eye coordination. With rifle and pistol, you'll be aiming at targets from a set distance. If you fancy trying to hit moving clay targets, shotgun's more likely to be your thing. Best of all, shooting's a sport where you can compete against anybody – no matter their age, so it's a great way to give something a go with a group of entirely different people. Sounds good, right?
What are the benefits?
There are different categories to suit every type of person – whether you're best suited to shotgun, rifle or pistol
Shooting can help you work on your strength, stamina, hand-eye coordination and reflexes
It's different to more or less any other sport out there, and a great way to meet a range of different people, you never know, you might be the next European Games gold medallist?
What will I need?
Just yourself and maybe something you're comfortable wearing outdoors. It's worth checking with the person looking after your club whether you need to bring anything particular along with you.
Upcoming Shooting sessions in London
There are currently no 'sport' sessions listed on Get Active London
Search other sessions
Find out more about Shooting