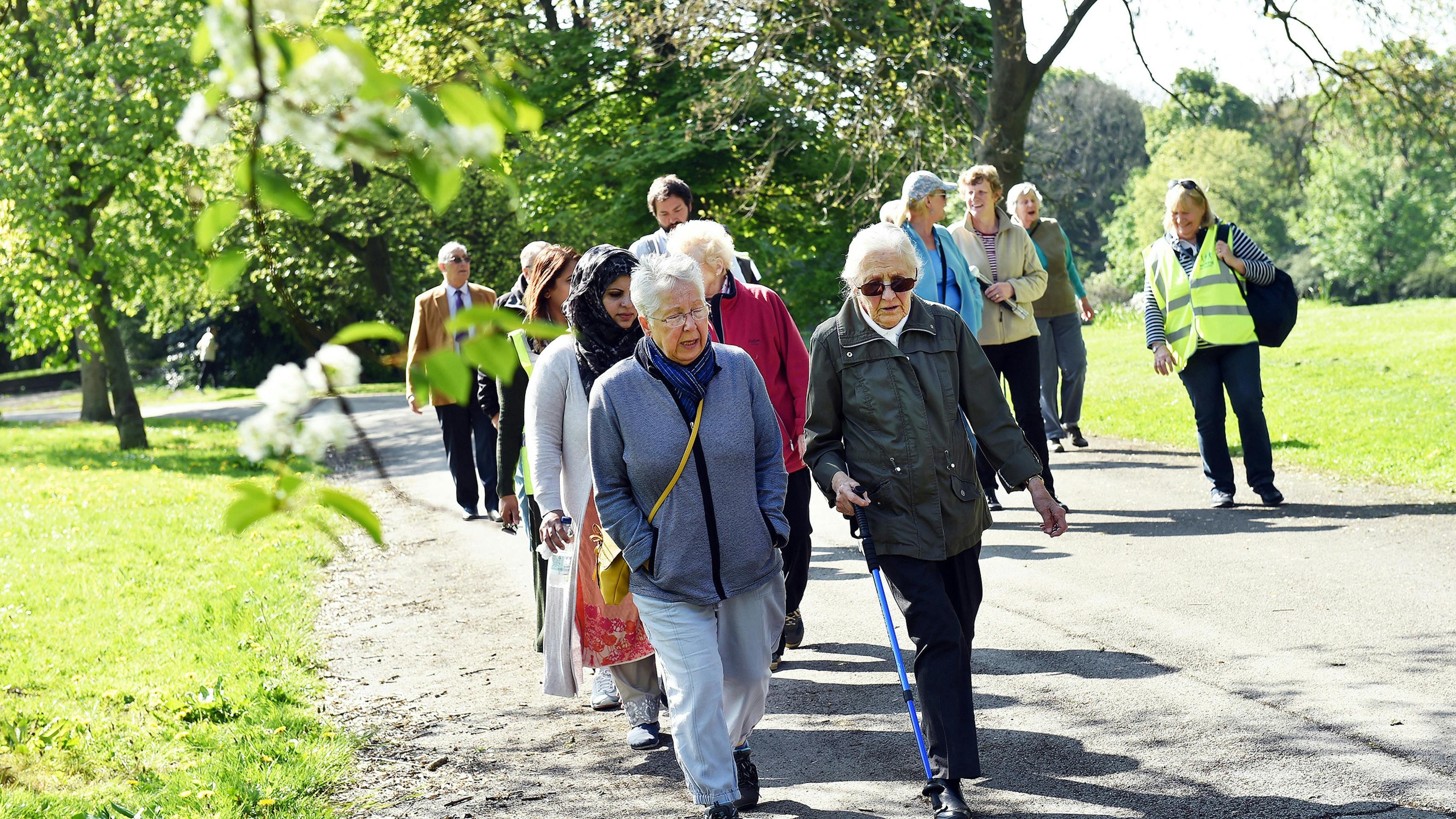 Walking
What is Walking?
Walking is a normal every day activity which is why sometimes we forget it is exercising at all. You can start at the pace and distance that suits you and can basically walk anywhere, like your local park or to and from work. Walking as part of a group is a good way to start if you're unsure and at the same time can help you develop a network of supportive fellow walkers who can help keep you going and discover new walks in and around your area.
What are the benefits?
Walking is a great way to strengthen your heart, bones and boost your energy
Walking is a gentle pace and the perfect way to get started into being active
It will improve your health, help you feel better and you'll have more energy
It is one of the safest ways to get active and the ideal way to get a little bit fitter
What will I need?
A comfy pair of trainers is all you need to get going. You may also feel more comfortable in some sports kit but it isn't essential!
Find out more about Walking