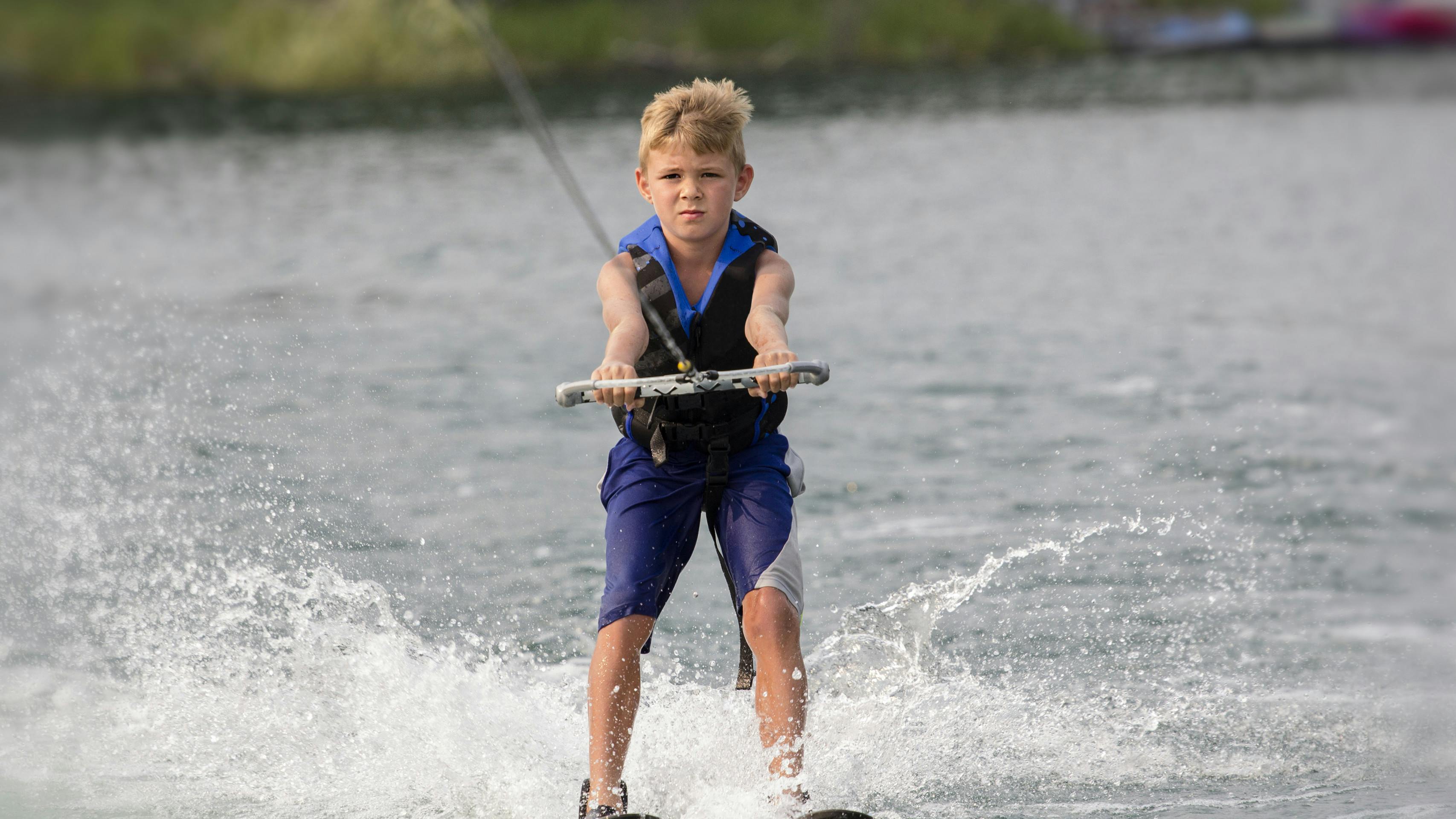 Waterskiing
What is Waterskiing?
Skiing on water? Yes! Waterskiing is the fantastic sport where you're pulled along the water by a boat or cable while stood on either one or two skis, it really is as great as it sounds! And no… you don't have to be crazy, all you need is an open stretch of water and the passion to try something a little different. Watch your skills and strength grow as you battle against the water to stay upright, waterskiing is for everyone no matter your ability and a great way to get into water sports for the first time, who knows? It could be for you…
What are the benefits?
It uses a lot of core muscles in order for you to stay upright, you'll feel your strength improve as your technique does
It's very different from traditional sports, you'll gain the experience of trying something new
What will I need?
Contact the club and find out whether they will provide the skis, a wetsuit and life jacket, if not you'll probably want to get a wetsuit, especially in England!
Upcoming Waterskiing sessions in London
There are currently no 'sport' sessions listed on Get Active London
Search other sessions
Find out more about Waterskiing