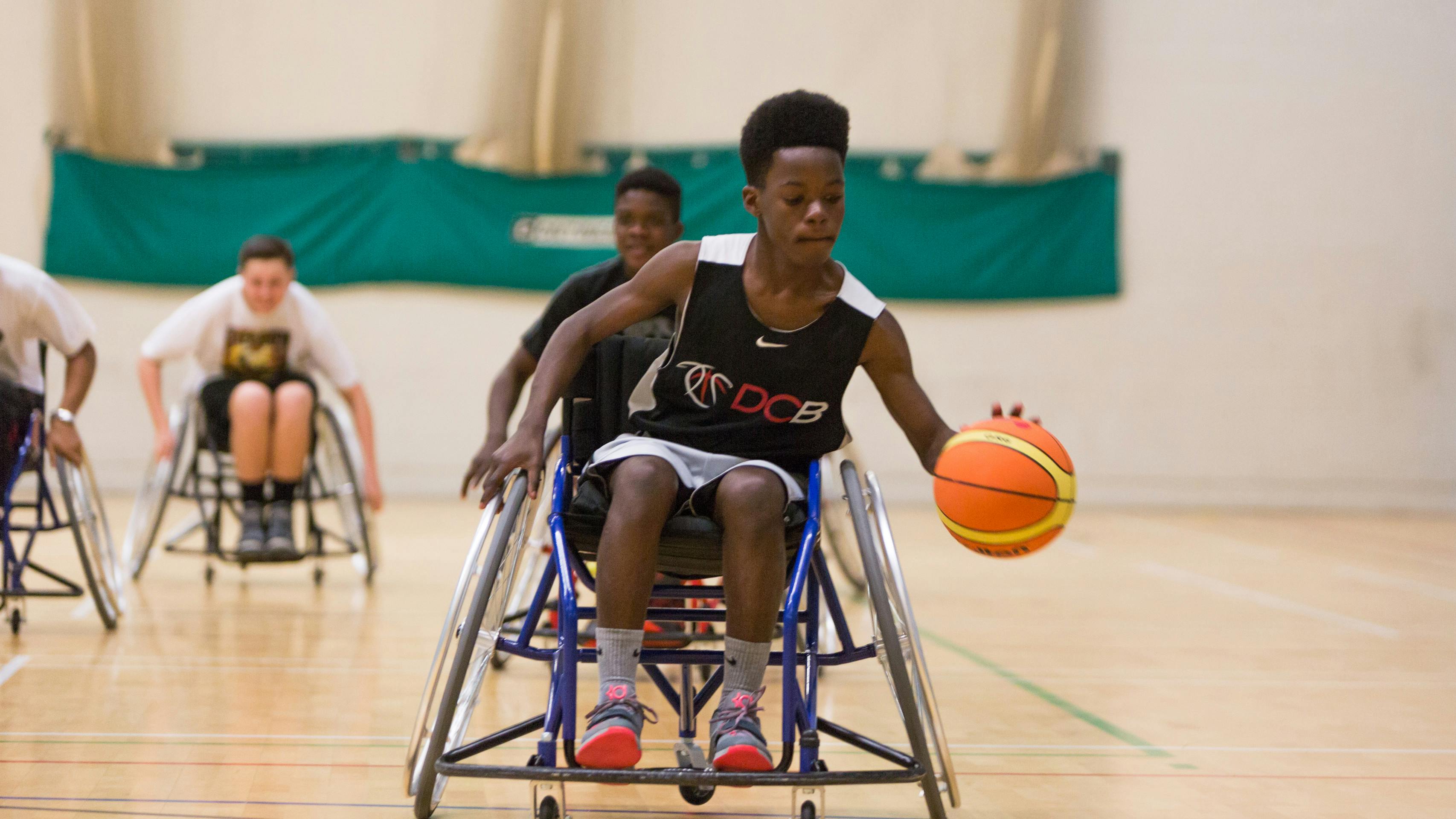 Wheelchair Basketball
What is Wheelchair Basketball?
A fast, fun, team game that's played in a wheelchair – wheelchair basketball is mostly played by disabled people, but people who aren't disabled can play too. It's a full body workout, so it's a great way to get fit. It's played on a court, which can be indoors or outdoors. You play in a team of 5, with the aim of scoring the most points by throwing a ball into the other team's basket. The number of points you get for a goal, depends on where the goal is scored from. A whole game is made up of four 10 minute periods, so you'll improve your fitness quickly. You can use different tactics, like dribbling the ball (take one or two pushes whilst the ball is resting on your lap) defending and shooting – so there is something for everyone!
What are the benefits?
A team sport, so you can have fun with friends at the same time as getting fit!
Improves coordination and quick decision making
Can improve your mood and make you feel confident
What will I need?
Just turn up in comfortable sportswear and some trainers. If you aren't a disabled person, check with the organiser first to make sure you can borrow a wheelchair.
Upcoming Wheelchair Basketball sessions in London
There are currently no 'sport' sessions listed on Get Active London
Search other sessions
Find out more about Wheelchair Basketball