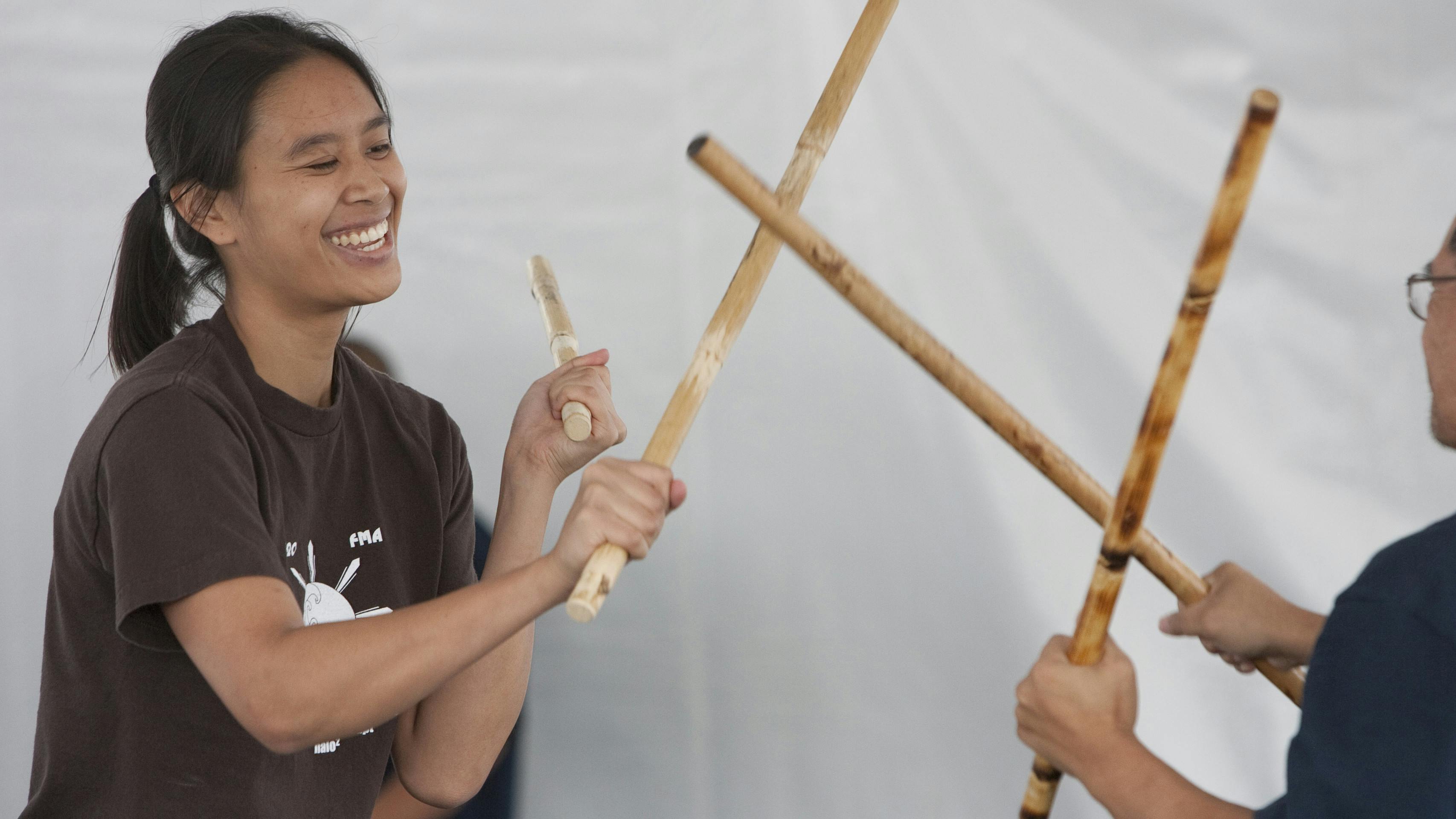 Escrima
What is Escrima?
Escrima is the national sport and martial art of the Philippines and really is a sport like no other! In Escrima, which is also known as stick fighting, you're taught how to use weapons first and then on to empty hand techniques for combat. It focuses on self-defence, using drills and exercises to make you feel 'streetsmart'. With a rich heritage, this is a martial art with a difference and could be the one for you!
Why are the benefits?
Helps with hand eye coordination and betters your concentration
It's a unique sport with and interesting history and great for your reflexes
Fantastic for general fitness
What will I need?
When you first start, it's likely you will just need to wear suitable gym clothes and anything else is likely to be provided. Always check with the club beforehand.
Upcoming Escrima sessions in London
There are currently no 'sport' sessions listed on Get Active London
Search other sessions
Find out more about Escrima