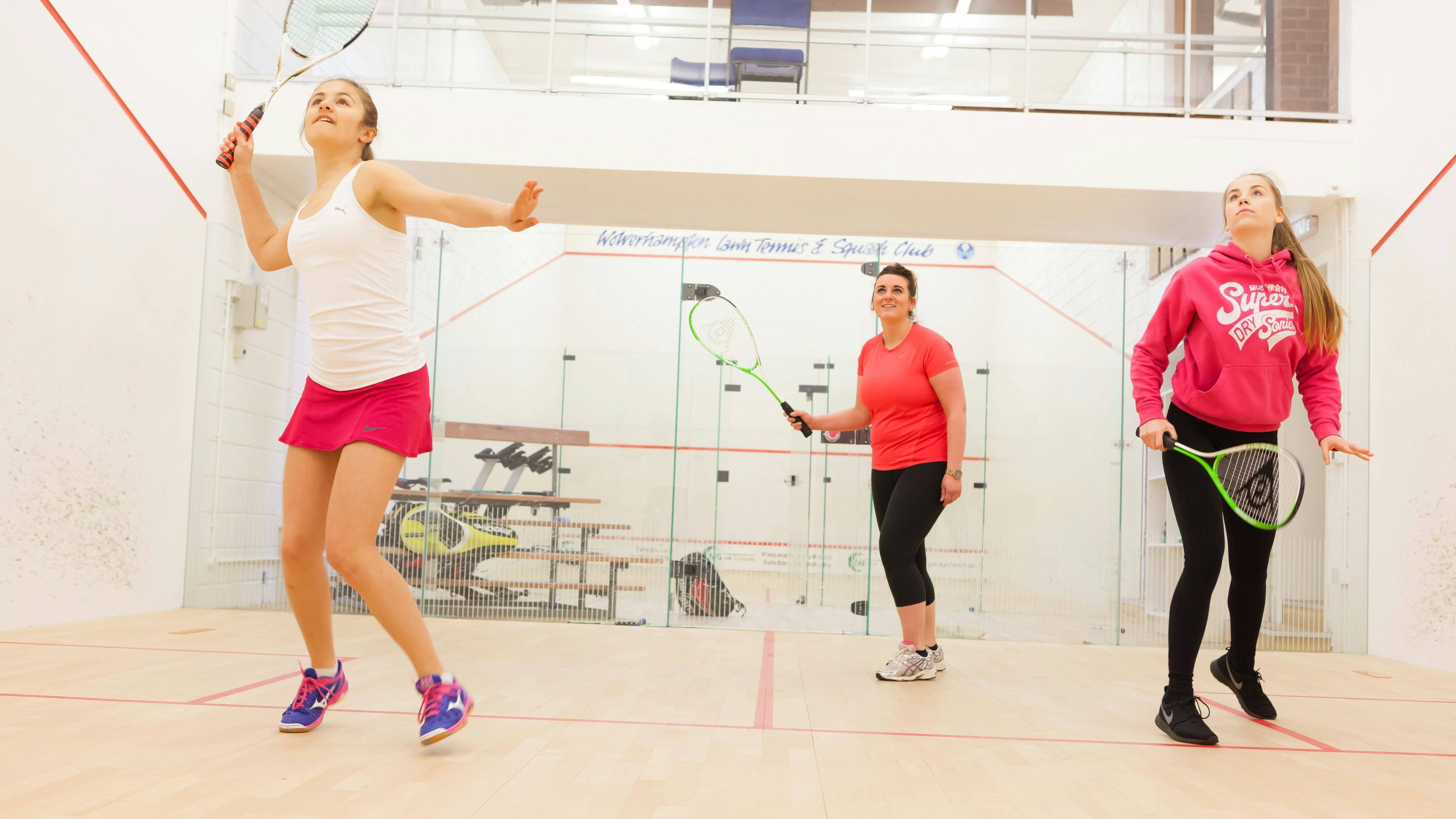 Squash and Racketball
What is Squash and Racketball?
Come rain or shine, make a racket and get a good workout with squash or racketball. Players take it in turns to hit the ball against the walls, with a player scoring if their opponent fails to return the ball. Squash is a bit faster-paced than racketball, but they're two pretty similar sports, and both are a great workout. You can find squash courts at most leisure centres or join a club to have access to competitions, coaching and more.
What are the benefits?
Improved hand-eye co-ordination
Improved agility
Sociable game
Great concentration levels that can help you throughout the day
Fun and competitive
What will I need?
These are fast-paced sports, so it's worth being sure that's something you want to try. All you need is normal sportswear and trainers, some centres will insist on non-marking shoes. If you're hiring a court yourself, you'll usually need to provide your own racquet and balls. In organised sessions, equipment will usually be provided by organisers. Racketball organisers require you to wear eye protection.
Upcoming Squash and Racketball sessions in London
There are currently no 'sport' sessions listed on Get Active London
Search other sessions
Find out more about Squash and Racketball